what is pabbly
Pabbly Subscriptions is a cloud-based accounting solution that caters to small and midsize businesses. It helps users to manage and automate their subscription billing tasks such as accepting one-time and recurring payments, creating and sending invoices, recovering failed payments and transactions and more. Pabbly Subscriptions allows users to create multiple plans and subscriptions for corresponding products and set up several payment gateways to collect payments. The solution supports multiple currencies and helps users to create multiple invoices with custom branding. Users are provided with a central dashboard that provides information on new subscriptions, refunds, canceled subscriptions and more. The API environment enables users to integrate the solution with their existing applications and websites. Pabbly Subscriptions complies with payment card industry data security standards (PCI DSS) and offers services on a monthly subscription basis. Support is offered via email, phone and through an online helpdesk.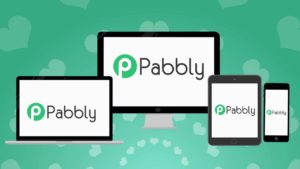 from the creator
"Pabbly is smart recurring billing software and manages online subscriptions. Pabbly is useful for SaaS companies, Software Sellers, Subscription Service providers and anyone who sells monthly services." – Some Guy at Pabbly.. probably
pabbly pricing
Pricing Model:
Per Feature
Yes, has free trial

No free version
Pabbly is available across four pricing plans, outlined below. It also offers a free trial.
Starter: $19/month (billed monthly) or $9/month (billed annually)
Rookie: $37/month (billed monthly) or $17/month (billed annually)
Pro: $57/month (billed monthly) or $29 /month (billed annually)
Advanced: $79/month (billed monthly) or $37/month (billed annually)
features
Features are displayed in alphabetical order.
Multi-Period Recurring Billing
Recurring/Subscription Billing
Subscription Plan Management
what people are saying
"Pabbly ( previously GetMailBolt) , is a great deal, great customer service, and good solution for eblast service."

"I reached out to support via their FB group for help and within an hour they had created the connection for me."

"One of best Email forwarding softwares ever used."

"One thing that i like most is hosted checkout pages which i can use even i dont have any domain or website also."