Freelancing is the future! If we look at freelancer statistics, we're sure that your jaw will drop open. Only in the US there are 73.3 million freelancers in 2023, according to numbers from Techjury.net. UpWork, one of the largest freelance platforms today, has 16 million registered, and the market size was estimated at $4.43 billion in 2022.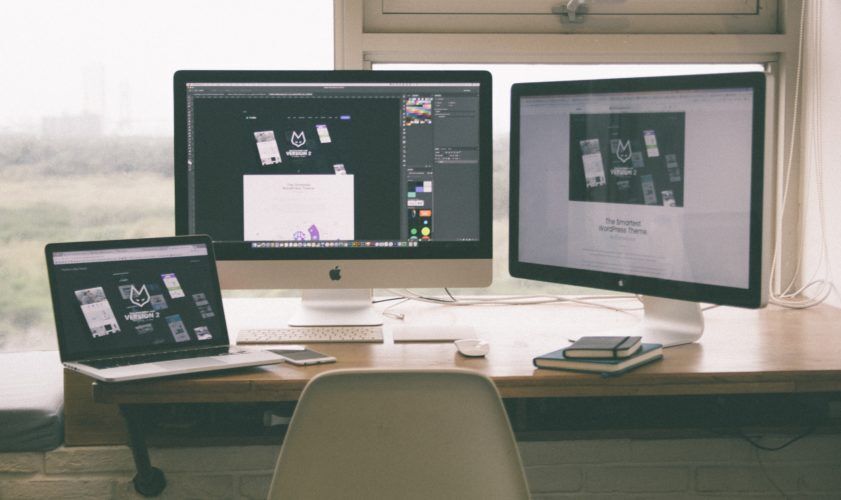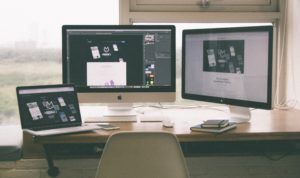 The percentage of the population working today as a freelancer continues to grow every year, and since the COVID-19 outbreak, more companies have experienced the benefits of hiring freelancers instead of full-time employees.
But the benefit is also seen by freelancers who have confirmed that they can make much more money freelancing than on a full-time job, manage their own schedules, and have a better work-life balance.
For these reasons, we believe that there are many benefits for companies to hire freelancers in 2023, and a great way to find them is through freelance platforms. This is why we have gathered the 5 best freelancer marketplaces where you can find great talent virtually anywhere in the world.
The five best freelance platforms
Fiverr
This freelance platform is one of the most popular in 2023. There are many categories, such as graphics and design, digital marketing, writing and translation, video and animation, music and audio, programming and tech, business, lifestyle, and AI services.
Here, you can find voice-over professionals, translators, copywriters, language teachers, programmers, designers, and much more, for both short and long-term projects.
It is a very large and popular platform with no registration fees. The cons are high commission charges, saturation, and long payment processes.
This platform allows buyers, or business owners, to contact sellers (freelancers) directly and ask them about their services (gigs) before committing to a purchase. Fiverr only provides the platform, and buyers pay Fiverr directly. After the project is completed and approved, Fiverr releases the funds to the freelancer, which will be around 80% of the offered price.
Freelancers also have different levels, and depending on theirs, it can take up to 14 days to withdraw their earnings. They can do so through their debit card, PayPal, and wire transfer.
Toptal
Toptal is one of the most popular freelance platforms today. They focus primarily on software development, financial consulting, and interim management, but you can also find web developers, designers, and product managers.
Among the pros, you will find top-tier companies and talent; among the cons, users mention extensive screening processes and that only large projects are available.
This marketplace connects highly qualified freelance industry experts with companies. Since the screening process is thorough, as a business owner, you are sure to get the best-qualified professionals. The evaluation includes a comprehensive English evaluation, project assessment, and more.
After passing the screening process, you can access job postings from top clients, such as Airbnb, Bridgestone, Shopify, and Motorola, to name a few. Freelancers can withdraw their payments via Payoneer, PayPal, or direct local bank transfer.
Jooble
Jooble is a workplace platform where you can find professionals in writing, data entry, and graphic design. Plus, freelancers can benefit from centralized job discovery and email alerts, and there's no signup necessary to apply. Nonetheless, there is no quick application; interested professionals must apply from each job vacancy's source.
This is one of the preferred freelance platforms in 2023 because it aggregates from more than 140,000 sources worldwide, such as job boards online, corporate websites, social networks, freelance platforms, and classified ads. Therefore, you don't have to check multiple online job boards, as it works as a centralized place.
One of its cons is that you can only find jobs within a particular region, so you are limited to the area where you live. Currently, there are only 69 countries accepted at Jooble.
Creating an account is not necessary for Jooble; you can enter a keyword directly for the job you want and apply filters if needed.
Freelancer
This very large platform allows freelancers to connect with potential clients. Here, you can find professionals in content translation, web development, social media marketing, and more. A pro is that there is 24/7 customer support available, live chat with interested parties, and a progress tracker.
However, users consider that the platform is complicated to use and that there are a lot of spam applicants and fake clients.
Business owners like Freelancer because of the wide range of expertise they can find on the platform. Signing up is very easy, and as a professional, you can participate in contests.
The platform takes 10% of the total earnings for completed jobs, and freelancers can withdraw their funds via wire transfer or PayPal.
Upwork
As one of the largest freelancer platforms available today, Upwork offers the opportunity to connect with professionals in different areas, such as programming, copywriting, SEO, brand marketing, design, translation, and more.
They offer payment protection and credible clients, and the projects are usually based on a budget. However, the selection process is typically lengthy, and the service fee is high.
A great benefit of Upwork is that it is available across the globe. Clients can post a job or hire a freelancer directly from their project catalog, and professionals can also apply for job postings and offer their services.
Clients can see your profile and decide whether you are qualified for their project. One benefit is that the more you work on Upwork, the less you pay in fees. The commission fee starts at 20% for the first $500 bill with a specific client and gradually reduces as you receive more money from the client.
You can withdraw funds via PayPal, direct transfer, and wire transfer.
Is freelancing worth it in 2023?
The answer is YES. As we have mentioned on our blog, freelancing has many benefits in 2023. This way of working has become increasingly popular, and more platforms are becoming available to help connect potential clients to professionals.
Ulin Consulting can help you and your startup get started and connect with the right professionals for the team you're building. We offer various services ranging from SDR, digital marketing, and virtual assistants.