SEO is an essential part of any digital marketing campaign. It is how we get our content in front of people looking for something related to what we offer. It's something that should be given a lot of time and attention. Besides this, it is also the best way to ensure that we don't miss out on people who might be looking for something similar and not find us. SEO is a game of constant changes. The key to success is staying up-to-date with the latest SEO trends, making the necessary adjustments in your strategy, and staying ahead of the competition. This blog will help you if you're unsure about what is SEO.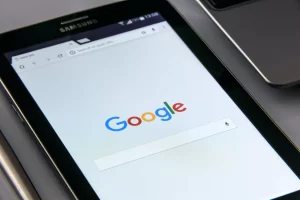 The ultimate and main goal of SEO is to increase organic search rankings for key terms associated with your product or service, which will drive traffic to your website.
It is also important to keep in mind that several other factors help you rank high on the search engine results pages (SERPs). If you're not getting more organic traffic, it means that someone else is doing a better job of SEO than you.
As the Internet evolves, SEO has to evolve as well. So, with that in mind, let's look at ten remarkable changes you can make to improve your SEO game:
1)Quality content & Optimized titles:
Good range and including keywords in the first 100 words of text on pages should do the trick. (Pro Tip: Add keywords in meta descriptions and URL names!) You should b in your title tags, headings, and content.
2) Image op You should be using long-tail keywords optimization:
Optimize images with ALT tags and captions. The Web page should be very easy to read and look good. The ALT attribute clarifies to search engines that your image is relevant to the text around it. This means that search engines will more likely display your image when the image search is used. The ALT attribute shows the search engine that your image is relevant to the text around it. It's a small attribute in HTML, but it makes a big difference in the image's visibility and click-through rate.
3) Create valuable content that provides value to the reader:
Do not forget are targeting your audience's needs through content and products.
4) Use inte Do not forget to update outdated content!rnal links:
Make it easy for your readers to navigate your site. An internal link, also known as a "deep" or "inbound" link, is an HTML link from one page to another on the same website. When you link to other posts on your blog, it's internal linking.
5) Social media posts:
Make sure you use social media channels to promote your content and business
The correct use of SEO tools paired with the right content can boost organic traffic. Improve your SEO game.
6) Mobile-friendly websites:
Optimize your website for mobile devices so it can be accessed anywhere at any time. The Internet is now accessed from mobile devices such as smartphones, tablets, and phablets at an ever-increasing rate. Building a better website optimized for mobile devices will ensure your business stays at the top of Google's search results.
7) Content updates:
Update your website with fresh content regularly so search engines can find new information about your company or product(s). Content marketing is a powerful, effective strategy to create your brand or product awareness. Content is the foundation of any online marketing campaign, and it's essential to search engines that they can find your content. Improve your SEO game.
8) Internal linking:
Include links in blog posts to other posts, products, and services. Use internal links to make it easy and accessible for your readers to navigate your site. When you link to other posts on your blog, it's internal linking. A blog post is not just a stand-alone piece of content. It is most effective when part of a better content marketing strategy.
9) Responsive design:
A responsive website is a website that automatically adjusts the layout to suit the device being used to view it. This ensures that no matter what device you are viewing the site on, it will be displayed in the best possible way for you.
10) Personalization:
Personalization is the new king. Everyone in today's era wants a customized piece of product or service. A person who goes to a restaurant will expect the waiter to know his name and preferences, personalization. The same thing goes for online businesses too. To create a great user experience and better conversion rates, you must personalize your website or app.
SEO involved getting as many links pointing towards your website as possible, then creating page after page of content. In the past, SEO took a lot of work and time to set up. But, now SEO has evolved into something different. Now, it is necessary to create content that is valuable to users and, at the same time, relevant for the search engines.
Be sure to use these 10 steps to improve your SEO game.
Article submitted by:

Adelaide Ferrano- Improve Your SEO Game With These 10 Steps
""
ADVERTISMENT:
Be Your Own Boss: Your Guide to Self- Employment, Freelancing, Consulting, Online Business, Startups, and More…
-Lance Ulin
Have you ever wanted to escape your seemingly unfullfilling 9 to 5 grind? Maybe you've imagined yourself sitting in a large office or working on your laptop from a tropical paradise somewhere. What if you could do that while positioning yourself to where you no longer had to take orders but could instead give them? The aim of this book is to get you out of regular 9 to 5 and to get you on your way to become a successful business owner.
Get expert advice on self-employment, freelancing, consulting, online business, startups, and more—all tailored to the current economic climate—in this new, updated edition of the go-to resource for hopeful entrepreneurs. Get a strong online presence.
Top rated freelancer, startup adviser, and CEO of Ulin Consulting's brand-new, updated, and expanded edition of his essential handbook, Be Your Own Boss – Your Guide to Self-Employment, Freelancing, Consulting, Online Business, Startups, and More… Using his years of freelancing, entrepreneurial, and consulting experience, Lance Ulin guides you through the process of starting your own business with step-by-step instructions for understanding and marketing your services, prospecting for clients and developing a pipeline, growth and scalability, and maintaining and expanding your business once it's up and running. He also offers new strategies for digital marketing and ecommerce techniques, customer engagement, selling online, driving traffic and more. Get a strong online presence.
This edition of Be Your Own Boss – Your Guide to Self-Employment, Freelancing, Consulting, Online Business, Startups, and More… can help you create and build your business while providing insights on how to best invest your time (and money) where you need it most in order to succeed in today's market. Be Your Own Boss provides expert business advice, allowing you to finally follow your dreams and be on your way to becoming your own boss! Improve Your SEO Game With These 10 Steps